Battle for Ground Zero: Inside the Political Struggle to Rebuild the World Trade Center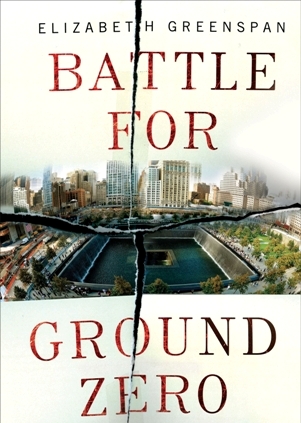 "Elizabeth Greenspan, an urban anthropologist, vividly recounts the dysfunctional process and controversies that put her favorite graffiti, "America the Re-build-iful," to a grueling test that is only now about to be graded by the public… a valuable and highly accessible primer for everyone who wants to better understand how government works and why it does not."
— The New York Times
"Greenspan pulls out the best of contemporary history … Her urban ethnography methodology does what so often failed to happen in the hands of idealistic and opportunistic politicians, bureaucrats, and commercial interests – give voice to the people."
— London School of Economics Review of Books
"Absorbing and illuminating about the tortuous process of deciding what should rise from the ashes of the 16-acre Ground Zero site…Elizabeth Greenspan, an urban anthropologist at Harvard, is not a New Yorker…which helps her remain scrupulously fair-minded…the level of detail is impressive but never overwhelming"
— Sunday Times (London)
"A must-read study of the power of democracy and shared memory to shape our public spaces."
— Kirkus (Starred Review) 
"Riveting … an engrossing and evolving portrait of unrealized expectations and political gamesmanship … As One World Trade Center (Freedom Tower) approaches completion, Greenspan's exactingly researched and artistically rendered reportage thoughtfully details its twisting journey upward."
— Publishers Weekly
"Elizabeth Greenspan goes digging into the diverse meanings of what we have come to refer to as Ground Zero – 16 acres in downtown Manhattan that defy any formal description. This is a stunning examination of the layered histories that have been collectively made about the site since 2001. Ground Zero is a mutant whose meanings remain unstable, and no Freedom Tower can terminate this ambiguity."
– Saskia Sassen, Professor of Sociology, Columbia University, and author of Territory, Authority, Rights.
"Elizabeth Greenspan's compelling narrative introduces readers to the many passionate and clashing voices in the complex history of his volatile, dynamic place. Battle for Ground Zero illustrates just how difficult it is to come to terms with shattering events and site. This is a welcome addition to the literature about 9/11 and its enduring aftermath."
– Edward Linenthal, author of The Unfinished Bombing: Oklahoma City in American Memory.